On November 14, 2017, we co-hosted a media conference at Queen's Park releasing economist Hugh Mackenzie's latest report about the deterioration of Ontario's schools. Mackenzie confirmed that even with increased capital funding for schools, the disrepair is continuing to grow and now stands at an appalling $15.9 billion. 
Our media conference and the Mackenzie's report generated some great discussion in the Legislature between NDP Leader Andrea Horwath, Premier Wynne and Education Minister Hunter. Following is a copy of the official Hansard relative to school facilities from November 14, 2017:
School facilities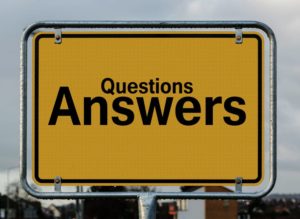 Ms. Andrea Horwath: My question is for the Premier. Schools in Ontario need $15.9 billion worth of repairs just to get them to decent standards for our children. That's a very big number, with very big consequences. In the summer, that number means kids are in the classrooms sweating in their seats because schools can't afford air conditioning on hot days. In the winter, which is upon us, it means a second-grader, for example, trying to focus on her math test while fumbling with her winter gloves and parka because the heat is broken yet again at the school. We have to do better for our children in this province. Why did the Premier allow this $15.9-billion school repair backlog to get so bad?
Hon. Kathleen O. Wynne: Let's just look at the facts of what has happened over the last number of years, Mr. Speaker. First of all, we inherited a system that was seriously degraded. As I've said in this House and elsewhere, one of the reasons that I am in provincial politics is because of the policies of the previous government that allowed our publicly funded education system to degrade, in the classroom and outside of the classroom. That's why I'm here; that's why many of us are here.
We have invested $17.5 billion in capital funding. We've built 820 new schools, and we've invested in more than 800 retrofits and additions. When you think of the reality that there are in the order of 5,000 publicly funded schools in this province, that is a huge percentage of schools that have either been rebuilt or have been renovated. Since 2013, we've invested $9.3 billion in capital funding to support more than 120 new schools and more than 140 additions and renovations. That rebuild and that renovation continues.
The Speaker (Hon. Dave Levac): Supplementary?
Ms. Andrea Horwath: The fact remains that there's a $15.9-billion backlog in repairs for schools in this province. The disrepair in Ontario schools started with the Conservative government; I don't disagree with that observation that was just made by the Premier, because that government cut school maintenance budgets and left a $5.6-billion backlog when they were at the helm. It has continued, however, with the Liberal government, which has often provided just one tenth of what schools actually need to keep up with repairs.
Why did the Premier break her promise to Ontarians and follow in the Conservatives' footsteps when it comes to education funding that leaves too many children in this province trying to learn in buildings that are falling apart around their ears?
Hon. Kathleen O. Wynne: Minister of Education.
Hon. Mitzie Hunter: First of all, Mr. Speaker, there's no government in the history of this province that has invested more in education than this government on this side of the House.
I know that there are advocates here who are concerned about the state of our schools. We know that good school environments provide better learning environments for students. I want to thank Fix Our Schools for all of their advocacy and the advice that they have given to us. And do you know what, Mr. Speaker? We are following through. After inheriting a system that was, as the Premier has pointed out, in complete disrepair, we have been making those investments in new schools and additions, as well as in the repair of schools. This year alone, our government will spend $1.4 billion on school renewal, which is in line with what the Auditor General has advised on an ongoing basis to keep our schools in a good state of repair.
We know that there is more work to be done, and that's exactly what we're doing. We're making those investments and we're working with school boards to do so.
The Speaker (Hon. Dave Levac): Final supplementary.
Ms. Andrea Horwath: The Premier's record on education is abysmal. Since 2011, the Liberals have closed more than 270 schools and put another 300 on the chopping block. The repair backlog has only gone up.
I think it's pretty interesting to hear the Premier and the minister talk about the previous government's complete disrepair status in terms of it being $5.6 billion. If they're so concerned about the complete disrepair that they were left, why is it almost three times more under the Liberal government after 14 years in office? The repair backlog has only gone up, and now it's $15.9 billion. Children are being sent to schools with leaky roofs and broken boilers. Thousands of students are being sent to learn in dilapidated portables.
Schools are parks, playgrounds and public spaces. They are supposed to support and encourage our kids to learn. Why has the Premier let our schools fall into such dismal disrepair?
Hon. Mitzie Hunter: We have a plan moving forward to continue to invest in Ontario's schools. We are investing $16 billion over the next decade to invest in the infrastructure in our schools, because we know that good school environments provide optimal learning for students, and that is our focus.
I don't know what the focus of the leader of the third party is, Mr. Speaker. The last time she put forward a plan, it promised an embarrassing $60 million a year for school repairs. That is just 4% of the $1.4 billion that we have committed to invest in school repair and renewal.
We know that Ontario schools are worthy of these investments, and that's why we're making them. We're making these investments so that students can have the best learning environment possible. We have committed that funding to school boards so that they can prioritize the facilities that need repair.