Recently our local public elementary school reached it's 100th anniversary. Generations of alumni, neighbours, students & parents were all thrilled to attend an event that celebrated the school's history in our neighbourhood.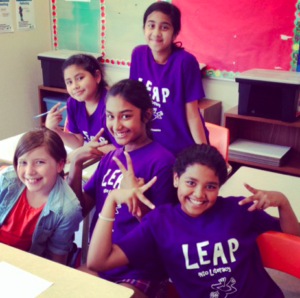 Schools are important hubs in our communities, providing green play space, offering gyms for local events and bringing staff, parents, grandparents & caregivers together. Schools are also advised by parent councils who reflect the needs of the community.
Teachers in our schools welcome many new immigrants into their community. Many of these students came from war-torn countries where they missed school, did not have access to adequate health care and worried about their future. Welcoming them into our community means helping them to get a better standard of living and teaching them to read and write well as fast as possible.
The TDSB, for example, uses LEAP (Literacy Enrichment Academic Program) to teach new immigrants literacy, math and study skills. LEAP is designed to teach older students how to read and the teachers who use it change lives.
Read
heartwarming stories about Syrian teens who are becoming essential members of their communities because of their school. Schools are community.