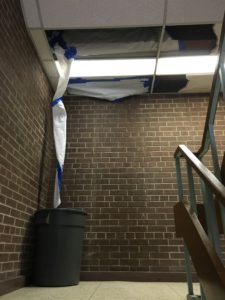 The roof at this school has been leaking for well over five years. The bucket in this photo is a routine fixture at the school.
School conditions matter. They impact student achievement, the health of students and adults who learn and work in these buildings, and they impact attendance.
As voters and citizens, we must convince the provincial government to prioritize the issue of disrepair in Ontario's schools. School boards have not been receiving close to sufficient money to ensure our schools are kept in a state of good repair. Let your local MPP know that school conditions matter to you!