In Ontario, our children attend poorly maintained schools. Unfortunately, children do not remember a time when this was not the case. They expect their schools to be broken. As parents, grandparents, teachers, and caretakers, we know the schools are in poor condition because the Ontario Education Funding formula is broken.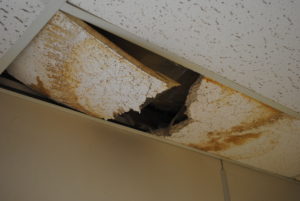 Since our children don't expect state-of-the-art schools, they rarely report the poor environment they learn in every day. How can you find out what the real condition is at your local school?
In August 2016, The Toronto District School Board (TDSB) led the way in transparency, when it released detailed information on disrepair in its schools, which included definitions and context for understanding both the Facility Condition Index (FCI)  and the Renewal Needs Backlog. The information provided in these links is valuable for ALL Ontario citizens and helps all of us to understand the complicated process used by the provincial government to assess school disrepair.
Feeling pressure to follow suit, the Ministry of Education released an FCI list for all Ontario schools. This chart provides information on each Ontario school such as replacement value, renewal (repair) costs and FCI rating.
Check with your school board to see if you can access more detailed information such as the TDSB has provided its communities. For example, the TDSB has given a list of specific repairs needed for each school, which is very helpful for school councils to advocate for their school. Parents should know if the standpipe system that helps to put out fires needs urgent repairs! Other school boards can access that information as well; school councils can ask to see it.
For TDSB schools, start by finding your school here. 
Next, from your school's homepage, you'll see a link to the "Schools Repairs List" on the left-hand side of the screen. Click there to find a detailed list of outstanding repairs at your local schools.
Be informed. Let's advocate for our local schools. Let's fix our schools. 
Send us your story on Facebook. Share with us the issues you are having getting your local school fixed.