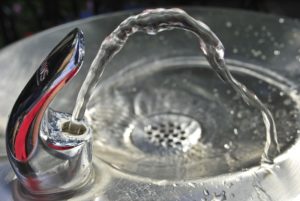 After the Toronto Star newspaper spent a year trying to obtain data from Ontario's Environment Ministry on which schools failed lead tests, the Province finally decided to publish information online this past Friday, October 6, 2017. Coincidentally, this same day, the Toronto Star published an article entitled, "More than 640 Ontario schools and daycares failed lead tests in the past two years".
On a positive note, Ontario has the most stringent program in the country for monitoring lead in drinking water at schools and daycares and recently implemented even stricter standards. 
However, as citizens, we should take note of several points this article raises:
Our provincial government only felt compelled to be transparent about the data on lead tests after being pressured by the media. Thumbs down…we expect transparency from our provincial government – especially where children's health is concerned.
On a similar note, Education Minister Mitzie Hunter is quoted as saying, "Every child in a child-care centre or school in Ontario is drinking clean, safe water." Thumbs down…if our elected officials are not willing to acknowledge scientific facts that reveal a problem then how can we move to finding solutions? The first step in solving a problem is admitting you have one! 
Many school boards cited in the article took immediate steps to address high lead levels and communicated the issue and solution steps with parents. Thumbs up...thank you to school boards and principals for quickly finding solutions and for being transparent with your school communities. Our education system must encourage teachers, principals and school boards to raise issues and be transparent when issues arise to ensure schools are safe and healthy places!
Whereas there is a provincial standard in place for the amount of lead in the water at schools and child-care centres, most elements of Ontario's schools are not held to any standard. Air quality in classrooms, temperature in classrooms, outstanding maintenance and repairs in school buildings and portables for example. Thumbs down…we must advocate to have measurable standards in place for the buildings where our children spend their days.