Since its inception in 2014, the Fix Our Schools campaign has always looked to Education Development Charges (EDCs) as a partial funding solution to address the $15.9 billion repair backlog that plagues Ontario's publicly funded schools.
And yet, our provincial government has, to date, refused to amend a very outdated regulation that governs both the collection and use of EDCs. Under this outdated regulation, many school boards are ineligible to collect EDCS, even though new developments are leading to overcrowded local schools. Furthermore, the school boards who are able to collect EDCs are prevented from using this money for anything other than purchasing land.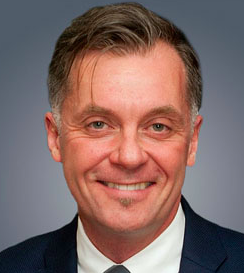 TDSB Trustee Alexander Brown organized a public forum on October 30 at Earl Haig Secondary School where Education Minister Hunter was in attendance, as well as local City Councillor John Filion and local MPP David Zimmer. The forum was well attended by community members who sought real solutions to overcrowded local schools.
Leading up to the October 30th forum, Toronto Star's Andrea Gordon wrote an article entitled, "Parents want Developers to Kick In and Help Expand Overcrowded Toronto Schools".  Fix Our Schools is quoted:
"If developers are choosing to build in a certain area, in large part it's because of good schools their buyers can go to," said Fix Our Schools co-founder Krista Wylie. "So surely to goodness if a developer is benefitting . . . then they should contribute back."
She said restrictions should be loosened so those charges can be used to address the estimated $15.9 billion repair backlog in Ontario's schools needing new roofs and furnaces.
CBC Metro Morning talked to TDSB Trustee Alexander Brown following the October 30th forum.
CBC News issued the article entitled, "Parents push Ontario to solve overcrowding in schools".