In 2002, $5.6 billion of disrepair existed in Ontario's publicly funded schools. Today, there is $15.9 billion of disrepair in the buildings where 2 million Ontario children spend their days. Chronic and gross underfunding by our provincial government has allowed disrepair in schools to triple over the last 15 years.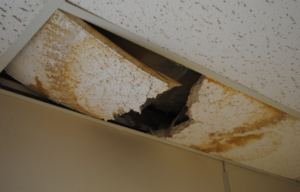 On Tuesday, November 14 at 10:00 am, economist Hugh Mackenzie will release his report entitled, "Ontario's deteriorating schools – the fix is not in" – which examines the root causes of the $15.9 billion repair backlog in Ontario's schools and outlines what the next provincial government must do to fix our schools. 
First thing on the list? A State of Good Repair Standard for all publicly funded schools so everyone has a common (and measurable!) understanding of what shape our schools ought to be in. Next? Adequate and stable provincial funding to ensure that all schools meet this standard.